SIXTH NATIONAL ACCOUNTABLE CARE CONGRESS

November 16 - 18, 2015

ATTEND ONSITE
Hyatt Regency Century Plaza
Los Angeles, CA

WEBCAST PARTICIPATION
In your own office or home live via the Internet with 24/7 access for six months




CHAIRS

Elliott S. Fisher, MD, MPH
Director, Dartmouth Institute for Health Policy and Clinical Practice, John E. Wennberg Distinguished Professor of Health Policy, Medicine and Community and Family Medicine, Geisel School of Medicine at Dartmouth, Co-Director, Dartmouth Atlas of Health Care, Lebanon, NH

Michael Leavitt
Founder and Chairman, Leavitt Partners, Former Governor of Utah, Former Secretary, US Department of Health and Human Services, Salt Lake City, UT

Mark McClellan, MD, PhD
Senior Fellow in Economic Studies and Director, Initiatives on Value and Innovation in Health Care, The Brookings Institution, Former CMS Administrator and FDA Commissioner, Washington, DC
CO CHAIRS

Donald H. Crane, JD
President and Chief Executive Officer, CAPG, Los Angeles, CA

Jeffrey A. Rideout, MD
President and Chief Executive Officer, Integrated Healthcare Association, Oakland, CA
GOVERNMENT KEYNOTE SPEAKERS

Patrick Conway, MD, MSc
Deputy Administrator for Innovation and Quality, Chief Medical Officer, Director, CMMI and Director, Office of Clinical Standards and Quality, CMS, DHHS, Baltimore, MD

Hoangmai H. Pham, MD, MPH
Acting Chief Innovation Officer, Center for Medicare and Medicaid Innovation Center, Centers for Medicare and Medicaid Services, Washington, DC
OTHER KEYNOTE FACULTY

Roy A. Beveridge, MD
Senior Vice President & Chief Medical Officer, Humana, Former Chief Medical Officer, US Oncology and McKesson Health Solutions, Louisville, KY

Sam Ho, MD
Executive Vice President, Chief Medical Officer, UnitedHealthcare; Chief Medical Officer, UnitedHealthcare Medicare and Retirement, Cypress, CA

Richard Merkin, MD
President and Chief Executive Officer, Heritage Medical Systems, Del Rey, CA

Thomas Priselac
President and Chief Executive Officer, Cedars-Sinai Health System, Los Angeles, CA

Stephen M. Shortell, PhD, MBA, MPH
Blue Cross of California Distinguished Professor of Health Policy and Management, Professor of Organization Behavior, Haas School of Business, University of California Berkeley, Berkeley, CA
FEATURING A PRECONFERENCE

Legal and Operational Issues for ACOs

PLENARY SESSIONS

Health Plans Driving Health Care Payment Reform
Health Care Delivery Transformation: From ACOs to Full Risk
Consolidation and Competition in Health Care Markets
Managed care Contracting in 2016
State Innovations in Population Health
Payer/Provider Partnerships and Efforts to Scale Reforms
ACO Policies and Issues on the Horizon




AND TRACK SESSIONS

Strategies for Risk and Contracting
Employer-Led and Other Contracting Innovation
Physicians' Role in Patient Engagement
Population Health Approaches/Behavioral Health Integration
Health IT and Mobile Technology
Pharmaceuticals and Devices
Managing Post-Acute Care
Managing Pediatric and Specialty Care
FEATURED FACULTY

Troy A. Barsky, JD
Partner, Crowell & Moring; Former Director, Division of Technical Payment Policy, Chronic Care Policy Group, CMS, Washington, DC

Marc Berg, MD, PhD
Principal and National Lead of Government Healthcare Transformation, KPMG, Former Professor in Health Policy and Management, Erasmus University, Rotterdam, Washington, DC

John Bertko, FSA, MAAA
Chief Actuary, Covered California; Former Director, Office of Special Initiatives and Pricing, Center for Consumer Information and Insurance Oversight (CCIIO), CMS, Sacramento, CA

Susan E. Birch, MBA, BSN, RN
Executive Director, Colorado Department of Health Care Policy and Financing, Denver, CO

Richard L. Brown, MD, MPH
Professor of Family Medicine, Director, Wisconsin Initiative to Promote Healthy Lifestyles, School of Medicine and Public Health, University of Wisconsin, CEO and CMO, Wellsys, LLC, Madison, WI

Mischa Dick, MBA
Vice President, Healthcare Excellence Institute, Phoenix, AZ

Robert W. Dubois, MD, PhD
Chief Science Officer and Executive Vice President, National Pharmaceutical Council (NPC), Washington, DC

David Fairchild, MD, MPH
Director, BDC Advisors, Former Senior Vice President of Clinical Integration, UMass Memorial Health Care, Boston, MA

John Friend, JD
Founding and Managing Member, Value Stream Partners, LLC, Former CEO/Executive Director, Arizona Connected Care, LLC, Tucson, AZ

Adrienne Green, MD
Clinical Professor of Medicine and Associate Chief Medical Officer, UCSF Medical Center, San Francisco, CA

Judy Hibbard, DrPh
Lead PAM Inventor, Insignia Health Board of Advisors, Faculty Fellow, Institute for Policy Research and Innovation and Professor Emerita, University of Oregon, Portland, OR

Kimberley K. Hiemenz, FSA, MAAA
Principal and Consulting Actuary, Milliman, Brookfield, WI

Robert G. Homchick, Esq.
Partner, Davis Wright Tremaine, Seattle, WA

S. Lawrence Kocot, JD, LLM, MPA
Principal and National Leader, Center for Healthcare Regulatory Insight, KPMG, Visiting Fellow, The Brookings Institution, Former Senior Advisor to the CMS Administrator, Washington, DC

William E. Kramer, MBA
Executive Director for National Health Policy, Pacific Business Group on Health, San Francisco, CA

Stuart Levine, MD, MHA
Chief Innovation and Clinical Care Officer, Blue Shield of California, Los Angeles, CA

John Marchica, MBA
President and Chief Executive Officer, Darwin Research Group, Phoenix, AZ

Robert E. Matthews
President and Chief Executive Officer, MediSync, Cincinnati, OH

Robert E. Mechanic, MBA
Senior Fellow, Heller School of Social Policy and Management at Brandeis University, Executive Director, Health Industry Forum, Waltham, MA

Kelsey Mellard, MPA
Head of Business Development, Honor, San Francisco, CA

David B. Muhlestein, PhD, JD
Senior Director of Research and Development, Leavitt Partners, LLC, Salt Lake City, UT

Piper Nieters Su, JD
Vice President, Health Policy, The Advisory Board Company, Former Legislative Counsel, Senator Ken Salazar, Washington, DC

Jose F. Peña, MD
Chief Executive Officer and Chief Medical Director, Rio Grande Valley ACO Health Providers, Donna, TX

James M. Perrin, MD, FAAP
Professor of Pediatrics, Harvard Medical School, John C. Robinson Chair in Pediatrics, Associate Chair, MassGeneral Hospital for Children, Boston, MA

Douglas C. Ross, Esq.
Partner, Davis Wright Tremaine LLP, Former Attorney, Antitrust Division, US Department of Justice, Seattle, WA

Matt Salo
Executive Director, National Association of Medicaid Directors, Washington, DC

Laura Seeff, MD
Director, Office of Health Systems Collaboration, Office of Associate Director for Policy, Centers for Disease Control and Prevention (CDC), Atlanta, GA

W. June Simmons, MSW
President and Chief Executive Officer, Partners in Care Foundation, Founding Chair, National Chronic Care Consortium, San Fernando, CA

Jeff Squier, MBA
Payer Relations & Strategy Officer, Ascension Health/Columbia St. Mary's, Appleton, WI

Jeanene Smith, MD, MPH
Administrator, Office for Oregon Health Policy and Research, Oregon Health Authority, Former Chief Medical Officer, Oregon Health Authority, Salem, OR

Grace Terrell, MD
Chief Executive Officer and President, Cornerstone Health Care, P.A., High Point, NC

Troy Trygstad, PharmD, MBA, PhD
Director, Network Pharmacist Program and Pharmacy Projects and Vice President of Pharmacy Programs, Community Care of North Carolina, Chapel Hill, NC

Robert M. Wah, MD
Immediate Past President, American Medical Association, Global Chief Medical Officer, Computer Sciences Corporation, Former First Deputy National Coordinator, Office of the National Coordinator for Health Information Technology, HHS, McLean, VA

Marcus Zachary, MD
Medical Executive, West Coast, Evolent Health, Former Vice President for Quality and Senior Medical Director of Population Health, Brown and Toland Management Group, San Francisco, CA

Mari Zag, MPH, RD, CDE
Administrative Director, Health Services, Providence Medical Foundations, Providence Health & Services, Los Angeles, CA
BROCHURE NOW AVAILABLE
Click here to download
the brochure.
EARLY BIRD REGISTRATION DISCOUNT
- SAVE UP TO $300 -
Register by Friday, October 23, 2015 for Early Bird discount. Save up to $300.
Click here to register.
SPONSOR
CO SPONSORS
GRANTORS
SILVER
BRONZE
CONTINUING EDUCATION CREDITS
Accountants: Approved for up to 15.5 NASBA CPE credits.
Physicians: Approved for up to 14.75 AMA PRA Category Credit(s)™.
Click here for more information.


MEDIA PARTNERS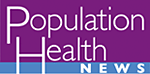 TUITION SCHOLARSHIPS
The Accountable Care Congress is now offering partial and full Tuition Scholarships to qualifying representatives of local, state and federal government, consumer advocate organizations, safety net providers, academics, students and health services research organizations.
Click here for more information.



SUPPORTED BY



ACCOUNTABLE CARE CONGRESS IS