FIFTH NATIONAL ACCOUNTABLE CARE CONGRESS

November 10 - 12, 2014

ATTEND ONSITE
Hyatt Regency Century Plaza
Los Angeles, CA

WEBCAST PARTICIPATION
In your own office or home live via the Internet with 24/7 access for six months




KEYNOTE SPEAKERS

Jonathan S. Bush, MBA
Co-Founder, Chief Executive Officer, and President, athenahealth, Watertown, MA

Elliott S. Fisher, MD, MPH
Director, The Dartmouth Institute for Health Policy and Clinical Practice, Lebanon, NH

Samuel W. Ho, MD
Executive Vice President and Chief Medical Officer, UnitedHealthcare, President, UnitedHealthcare Clinical Services, Cypress, CA

Farzad Mostashari, MD
Founder and Chief Executive Officer, Aledade, Inc., Visiting Fellow, Engelberg Center for Health Care Reform, Brookings Institution, Former Nat'l HIT Coordinator, US DHHS, Washington, DC

Bruce K. Muma, MD, FACP
Chief Medical Officer, Henry Ford Physician Network, Detroit, MI

Samuel R. Nussbaum, MD
Executive Vice President, Clinical Health Policy and Chief Medical Officer, WellPoint, Indianapolis, IN

Hoangmai H. Pham, MD, MPH
Acting Director, Seamless Care Models Group, Center for Medicare and Medicaid Innovation, Centers for Medicare and Medicaid Services, Washington, DC

Stephen M. Shortell, PhD, MPH, MBA
Blue Cross of California Distinguished Professor, Health Policy and Management, Professor of Organization Behavior and Dean Emeritus, School of Public Health, University of California at Berkeley, Berkeley, CA

Mark Wagar, MPH
President, Heritage Medical System; Former President and Chief Executive Officer, Empire BlueCross BlueShield, Northridge, CA

Joseph M. Zubretsky
Senior Executive Vice President, National Businesses, Aetna, Former Chief Financial Officer, Aetna, Hartford, CT
FEATURING PRECONFERENCE SESSIONS:

Ambulatory Palliative Care
Mobilizing Team Based Care Towards Patient Engagement and Population Health

PLENARY SESSIONS:

The Health Care Policy Landscape
CMS Accountable Care Update
Health Plan Perspectives: Commercial ACO Arrangements
Hospital Perspectives: Role of Hospitals in Accountable Care
Physician Group Perspectives: Leading Accountable Care
Commercial ACO Development on A PPO Platform: An Attributed Model
Employer-Driven Accountable Care: the Boeing and Swedish/Providence Experience
Commercial ACO Development on a PP O Platform: An Attributed Model
Employer-Led Innovation for Healthcare Delivery and Payment Reform
Where Does it Hurt in Health Care?




AND CONCURRENT SESSIONS:

Patient Engagement in Accountable Care Organizations
Post-Acute Services in Accountable Care
Accountable Care and Government Programs
Early Observations from ACOs Developing in the Private Market
Primary Care Practice Transformation
Population Health in a Hospital ACO
Hospital System Innovations in an Accountable Care World
2nd Generation Medicare ACOs
Achieving Physician Cooperation to Drive ACO Performance
Can Quality Measures Promote Optimal and Not Underuse?
Improving Value by Focusing on Clinical Variation
Lessons Learned in Launching a Commercial ACO
Public and Private Insurance Exchanges: Implications for Providers
A Close Up Look at Cost Effective Population Health Strategies
An Approach to Medically Complex Patients
Beyond ACOs: New Revenue Sources in a Consumer-Centric World
Risky Business: California's Delegated Model in Critical Condition
The Evolution of Accountable Care Arrangements
FEATURED FACULTY

D. Clay Ackerly, MD, MSc
Associate Medical Director for Population Health and Continuing Care, Partners Healthcare; Assistant Chief Medical Officer for Non-Acute Services, Massachusetts General Hospital, Boston, MA

Janet Appel, BSN, MSN
Director, Population Health, Sharp Rees Stealy Medical Centers, San Diego, CA

Barry S. Arbuckle, PhD
President and CEO, MemorialCare Health System, Fountain Valley, CA

Robin Arnold-Williams
Partner, Leavitt Partners, Former Secretary, Washington State Department of Social and Health Services, Salt Lake City, UT

Bruce Bagley, MD, FAAFP
President and Chief Executive Officer, TransforMED, Leawood, KS

Howard Beckman, MD
Director, Innovative Strategies, Finger Lakes Health System Agency, Chief Medical Officer, Focused Medical Analytics, Rochester, NY

Ann Boynton, MA
Deputy Executive Officer, Benefit Programs Policy and Planning, CalPERS, Sacramento, CA

Emily Brower
Executive Director, Accountable Care Programs, Atrius Health, Newton, MA

Lauren Cates
Director of Consumer Convenience and Market Development, Presbyterian Healthcare Services, Albuquerque, NM

Robert Ching, Esq.
General Counsel and Executive Vice President, Hawaii Pacific Health, Honolulu, Hawaii

Andrew Cohen
Vice President Strategy, Kaufman Hall, Former Vice President, Product Development Retiree & Value Based Plans, UnitedHealth Group, New York, NY

Tamara Cull
National Director of Value Based Care Management Programs and Operation, Catholic Health Initiatives, Englewood, CO

Aldo De La Torre
Vice President, Provider Engagement and Contracting, Anthem Blue Cross, Woodland Hills, CA

Brian DeVore
Director, Healthcare Strategy and Ecosystem, Intel Corporation, Portland, OR

Robert W. Dubois, MD, PhD
Chief Science Officer, National Pharmaceutical Council, Washington, DC

Darren Dworkin
Chief Information Officer, Cedars-Sinai Health System, Los Angeles, CA

Cindy Ehnes, Esq.
Executive Vice President, Consulting, Cope Health Solutions, Sacramento, CA

Jerry Floro, MD
President, Pioneer Medical Group, Cerritos, CA

Randall D. Frakes
Chief Executive Officer, Health Access Solutions, San Francisco, CA

Emmy Hall Ganos, PhD
Program Associate, Robert Wood Johnson Foundation, Princeton, NJ

Joe Gifford, MD
Chief Executive, ACO, Providence-Swedish, Former Chief Medical Officer, Regence Blue Shield, Seattle, WA

Sam Glick
Principal, Oliver Wyman, New York, NY

Jonathan Gluck, Esq.
Senior Executive and Corporate Counsel, Heritage Provider Network, Northridge, CA

Edward Gold, MD
Vice President and Chief Medical Officer, The Hackensack Physician Hospital Alliance ACO, Hackensack, NJ

Lisa Rediger Hayward, Esq.
Partner, Davis Wright Tremaine LLP, Seattle, WA

Terry Hill, MD, FACP
Vice President of Strategic Performance, Hill Physicians, San Ramon, CA

Kathleen Kerr, RN
Consultant, Kerr Healthcare Analytics, San Francisco, CA

J. Kersten Kraft, MD
Practicing Urologist; President, Individual Practice Association Medical Group of Santa Clara County, San Jose, CA

Colin LeClair
Executive Director, Monarch HealthCare ACO, Irvine, CA

Robert Lerman, MD
Vice-President, Medical Director Physician Integration, Dignity Health, Pasadena, CA

William MacBain
Senior Vice President, Gorman Health Group, LLC, Washington, DC

Lisa Mangiante, MPP, MPH
Director, Intensive Outpatient Care Program, Pacific Business Group on Health, San Francisco, CA

Ann McAlearney, ScD, MS
Professor of Family Medicine, Vice Chair for Research, Ohio State University, Columbus, OH

James McGregor, MD
Medical Director, Sutter Care at Home, Sutter Health, Sacramento, CA

Robert Mechanic, MBA
Senior Fellow, Heller School of Social Policy and Management, Brandeis University; Executive Director, Health Industry Forum, Waltham, MA

Jonathan F. Nasser, MD
Chief Transformation Officer, Crystal Run Healthcare, New York, NY



Chris Pricco
Senior Vice President of Risk and Quality Enablement Solutions, Optum, Eden Prairie, MN

Richard Salmon, MD, PhD
National Medical Executive, Performance Measurement and Improvement, CIGNA HealthCare, Hartford, CT

Scott Sarran, MD
Chief Medical Officer, Government Programs, Health Care Service Corporation, Chicago, IL

Lucy Savitz, PhD
Director, Research and Education, Intermountain Healthcare Institute for Health Care Delivery Research, Salt Lake City, UT




Ernie Schwefler
Regional Vice President - California, Provider Engagement and Contracting, Anthem Blue Cross, Los Angeles, CA

Jane Scott
Senior Vice President, Clinical Services, Gorman Health Group, LLC, Washington, DC

Juan Serrano
Senior Vice President, Payer Strategy and Operations, Catholic Health Initiatives, Denver, CO

Wells Shoemaker, MD
Consulting Medical Director, Aptos, CA

Richard Slavin, MD
President and CEO, Palo Alto Medical Foundation, Mountain View, CA

Steven Stout
Vice President, McKesson Business Performance Services, St. Louis, MO

David Swieskowski, MD, MBA
Senior Vice President and Chief Accountable Care Officer, Mercy Medical Center, Des Moines, Iowa

Judy (Citko) Thomas, JD
Executive Director, Coalition for Compassionate Care of California, Sacramento, CA

Rachel Tobey, MPA
Director, John Snow, Inc. (JSI), San Francisco, CA

Thomas Valuck, MD, JD
Partner, Discern Health, Former Senior Vice President for Strategic Partnerships, National Quality Forum, Former Senior Advisor and Medical Officer, CMS, Baltimore, MD

Michael Van Duren, MD, MBA
Vice President, Clinical Transformation, Sutter Medical Network at Sutter Health, San Francisco, CA

Barbara Wachsman
Senior Executive, Employee Health Benefits, Disney Worldwide, Burbank, CA



Carole Wanke
Vice President, Managed Care Operations, Sharp HealthCare, San Diego, CA

Scott Weingarten, MD
Senior Vice President and Chief Clinical Transformation Officer, Cedars-Sinai Health System, Los Angeles, CA

Jeff White
Director Healthcare Strategy, The Boeing Company, Seattle, WA

Jill Yegian, PhD
Senior Vice President, Programs and Policy, Integrated Healthcare Association, Oakland, CA

Marcus Zachary, MS, DO
Medical Director, Quality and Population Health, Brown and Toland Physicians, San Francisco, CA
EARLY BIRD REGISTRATION DISCOUNT
- SAVE UP TO $600 -
Register by Friday, September 12, 2014 for Early Bird discount. Save up to $600.
Click here to register.
BROCHURE NOW AVAILABLE
Click here to download
the brochure.
PRODUCED BY
CAPG AND IHA ACCOUNTABLE CARE CONGRESS WELCOME

Donald H. Crane, JD
President and Chief Executive Officer, CAPG, Los Angeles, CA



Tom Williams, DrPH
President and Chief Executive Officer, Integrated Healthcare Association, Oakland, CA
As Accountable Care Congress co producers, it is the pleasure of CAPG and the Integrated Healthcare Association (IHA) to welcome attendees to our Accountable Care Congress. The Congress will provide an unprecedented opportunity to discuss, dissect, and identify effective ways to implement ACOs, a key component of the recently passed health care reform.


CO SPONSORS
GRANTORS
GOLD
SILVER
BRONZE
MEDIA PARTNERS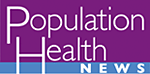 TUITION SCHOLARSHIPS
The Accountable Care Congress is now offering partial and full Tuition Scholarships to qualifying representatives of local, state and federal government, consumer advocate organizations, safety net providers, academics, students and health services research organizations.
Click here for more information.



SUPPORTED BY



FOLLOW ACCOUNTABLE CARE CONGRESS ON


ACCOUNTABLE CARE CONGRESS IS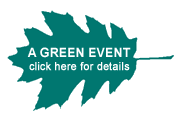 This site complies with the HONcode standard for trustworthy health information:
verify here.